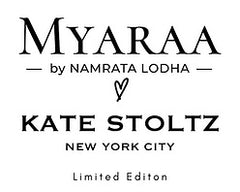 Our latest collaboration at Myaraa with designer Kate Stoltz from New York draws from our collective cultural heritage seen through a global lens.
This creative collaboration is an exploration of a new cultural paradigm that champions celebrating our nature by building sustainable products from natural fibers meeting contemporary design from across the world.
This coming together of an international sensibility and sustainable hats takes place through a representation
of prints depicting elegant happy places such as the quiet Montauk sand dunes in the summer, fragrant cherry blossoms in Central Park in the spring and well-dressed Parisian sidewalk cafes in early September.
We invite you to celebrate the coming together of an international sensibility with sustainable hats as we kick start a new year filled with potential & promise.
With all our love,
Namrata Lodha & Kate Stoltz