Better for the Planet
At Myaraa, we believe that every step we take to move our style quotient ahead should be accompanied by two steps taken towards making our planet better. We act on this core principle of ours by incorporating two pillars of thought while making our product: Sustainability and Women Empowerment.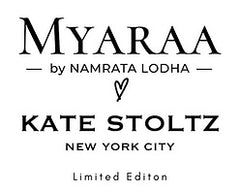 Our latest collaboration at Myaraa with designer Kate Stoltz from New York draws from our collective cultural heritage seen through a global lens.